FOUNDATION
In 1994, a perpetual gift was graciously made by Mrs. Margaret Peckler to the United Way. By August 22, 2000, this gift was utilized to establish the Foundation of the United Way of South Sarasota County.
The purpose of the foundation and our "United Way Utopia" consists of an endowment fund that generates enough income to support the annual operating and campaign expenses of the United Way of South Sarasota County. This will allow 100% of all donated monies generated by the annual campaign to be returned to the community for the support of local community programs.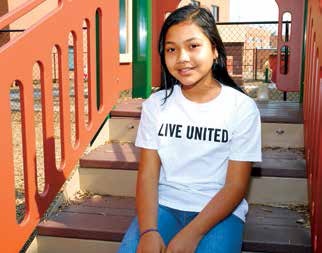 Currently, the United Way of South Sarasota County funds programs provided by 29 agencies. As our community grows, so will the need for additional funded programs. The United Way supports programs that directly touch, change, and improve lives by serving the needs of a child, family, or senior living within our community. As the fund grows, so does the ability to support more programs and to financially address the critical needs of our community. Geographically, all programs assist those who live in Venice, Englewood, North Port, Laurel, Osprey, and Nokomis. In 2014, over 63,000 residents were helped out in their time of need.
By donating through the foundation fund, your legacy of giving will be maintained perpetually and every year will play a vital role in maximizing the delivery of social service programs that address the needs of our community.
Talk to us to see how you and your estate can perpetually play an important role in growing, supporting, and maintaining our "United Way Utopia."
Foundation Board of Directors:
Paula Carney - President
Navamaze
Dr. James Patterson
Consultant
Kathy Castellano
Stonegate Bank
David Cornish
Attorney at Law
Kevin Cox
Consultant
Evan Duke
Classic Creations in Diamonds and Gold
Scott Graves
Herald Tribune Media Group
Melinda Haney
Harbor Chase
Dave Pierce
Venice Area Chamber of Commerce
Terri Britton
FPL
Steven Brett
Foundation Executive Director