Do you need help recovering from Hurricane Ian?
Are you still struggling with damages and questions following Hurricane Ian? Tell us what you need!
Sarasota County Long Term Recovery Group, a coalition of organizations dedicated to serving our community, is hosting several meetings to identify and address unmet needs after the storm. Partnering with World Renew Disaster Services, a faith-based disaster response organization, we're conducting confidential community needs assessments in North Port and Venice throughout May. Sarasota County residents can meet one-on-one with the World Renew team to discuss their needs and complete a 30-45 minute survey to help us better understand the needs of those impacted by the hurricane.
Upcoming Community Needs Assessments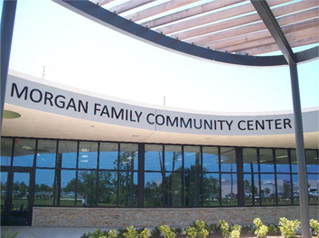 Morgan Family Community Center
6207 West Price Blvd. North Port, Florida 34291
May 8th & 9th
Meeting Room
12:00 P.M. – 7:00 P.M.
May 11th & 12th
Meeting Room
12:00 P.M. – 7:00 P.M.
May 10th
Multi-Purpose Room, Side A
1:00 P.M. – 7:00 P.M.
May 13th
Meeting Room
11:00 A.M. – 1:00 P.M.
---
South Venice Baptist Church
3167 Englewood Road, Venice, Florida 34293
May 15th – 18th
9:00 A.M. – 4:00 P.M.
May 19th
9:00 A.M. – 12:00 P.M.
---
Meetings are walk-in only. Proof of residency and a photo ID is required, and aid is not guaranteed, but this is a crucial step in connecting our community with the resources and support they need.
If you have any questions about attending the meetings, don't hesitate to get in touch with Iris Quintana, at (941)484-4811 ext 108 or email Iquintana@uwssc.org.
Join us in working to rebuild Sarasota County, recover and become resilient together.
Thanks to our Community Partners
The Sarasota County Long Term Recovery Group is a group of local organizations collaborating to make Sarasota County a better place. We can achieve great things with representatives from churches, non-profits, government, businesses, and other organizations working with the community. Together, we can address important issues like disaster response, homelessness, education, and more. By combining our resources and expertise, we can make a real difference in the lives of our residents and build a stronger, more vibrant community for all.