Renew, Rebuild, Reimagine
The United Way of South Sarasota County presents: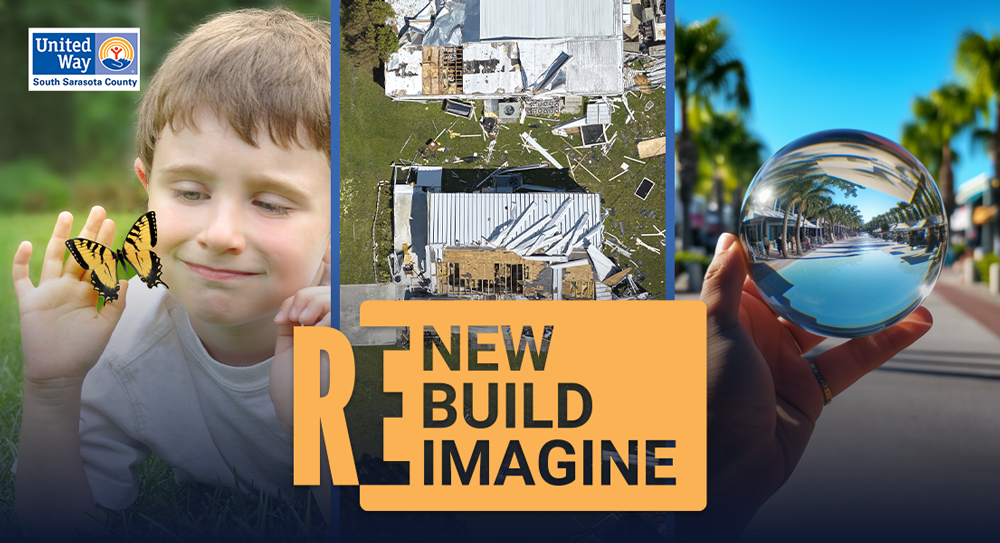 Join us to learn how The United Way of South Sarasota County is reimagining our
organization, and how we support the community
at our
Annual Community
Engagement Luncheon
Wednesday, October 4, 2023
11:30 am - 1:30 pm
Plantation Golf & Country Club
500 Rockley Blvd, Venice, FL 34293
Special Recognition to Our Breakthrough Partner of The Year
The Sarasota County Sheriff's Office Civil Unit
Sponsorship Opportunities Available
---
Discover the Exciting Transformation of
The United Way of South Sarasota County
We cordially invite you to an inspiring event that promises to reshape the way we
support our beloved community. The United Way of South Sarasota County proudly
presents the Annual Community Engagement Luncheon, where we unveil
the remarkable journey of reimagining our organization and revitalizing our commitment to
community welfare.
At this exclusive luncheon, you'll be immersed in a world of innovation, collaboration,
and transformation. Be among the first to learn about our bold new strategies,
initiatives, and partnerships that are shaping the future of community support.
What to Expect:
Reimagining Our Purpose: Discover how we are charting a new course to better serve
our community. Learn about the exciting changes that are propelling us towards greater
impact and sustainability.
Empowering Our Community: Delve into our latest programs and services designed to
uplift individuals and families in need. Experience firsthand the ways we're fostering
positive change and creating a brighter future for all.

Networking Opportunities: Connect with like-minded individuals, community leaders,
donors, and volunteers who share our passion for making a difference. Build invaluable
relationships and explore ways to collaborate for a stronger, more resilient community.

Celebrating Together: Join us in celebrating our shared successes and
accomplishments. Together, we'll honor our strides and the remarkable
individuals who make our mission possible.
Don't miss out on this momentous occasion as we come together to celebrate the spirit
of community and unveil a future filled with promise. Reserve your spot now and secure
your place at the forefront of positive change.
Limited seats are available. RSVP today to secure your attendance!
For more information about sponsorships, contact Danielle Gagliano at
dgagliano@uwssc.org or (941)484-4811.
We look forward to welcoming you to the Annual Community Engagement Luncheon as
we embark on an exciting new chapter of community support and empowerment.
Together, let's create a brighter tomorrow for South Sarasota County.
---
Thank you to our sponsors!