DONATE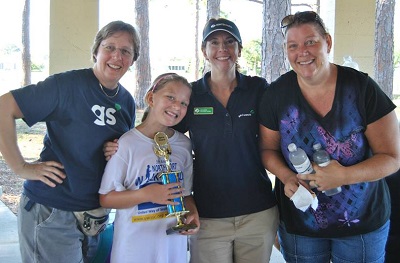 STUDIES SHOW that employees who feel connected to their community are healthier, happier, and more productive. And Employees who feel more engaged with theircommunity – while @ work – can help boost working relationships, job satisfaction, and the company's bottom line.
United Way research shows that people want to do more than simply check a payroll deduction box, or write a check.
They want to make a difference – to be a part of a larger effort to make their community a better place.
When that happens in the workplace – donating,volunteering or spreading the word – it adds value to the employee experience and your company's economy.
Let UWSSC start a community network in your office today!
Call 941-484-4811 or
E-mail us office@uwssc.com
---
10 Reasons to Give.
Please visit http://studio.unitedway.org/10reasons/
Individual Donations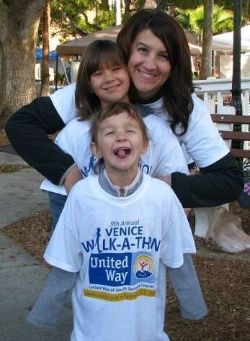 Serving the people of Venice, Englewood, North Port, Laurel, Nokomis and Osprey.
This year the United Way of South Sarasota County will fund 29 agencies that provide thirty-five human service programs to those in the community who need a hand up or in a crisis. The power of your gift, when added to so many others, will make this possible. To support your local United Way simply print, clip and complete the pledge card shown here and mail with your contribution to the United Way of South Sarasota County, 157 Havana Road, Venice, FL 34292. Or you may click on the Donate button below to donate using your credit card or Paypal. Your gift will be used to support the health and well-being of special needs adults and children, provide crisis intervention, assist the elderly or strengthen individuals, families and children. You can designate your donation to go where you would like it to go. Please call (941) 484-4811 with any questions or e-mail maryann@uwssc.com. Your support means so much to so many.
Thank you.
Online secure Donations and/or Event Tickets, can be made online via our PayPal button below.
Or you may call the office directly (484-4811) for our virtual merchant services or send a check to UWSSC at 157 Havana Road Venice, FL. 34292.
Your South County neighbors Thank you!
PayPal - The safer, easier way to pay online!
Your contribution will support your local community. Many thanks.
Workplace Donations
Many employers provide their employees the opportunity of participating in an annual giving campaign. By giving through payroll deduction, the employee can have a major impact in the lives of those in need who are living and working within our community. A thank you list acknowledging our community partners can be located under our link Corporate Partners. Our sincere thanks to the following area companies for their ongoing support of UWSSC.
Bank of America
Bay Indies Residents
City of North Port
City of Venice
Comcast
Ernst & Young
Fifth Third Bank
Herald-Tribune Media Group
Northern Trust
Publix Supermarkets
Sarasota Memorial Hospital
Sprint
SunTrust Banks
Sarasota County Government
School Board of Sarasota County
UPS
Venice Gondolier Sun
Venice Regional Bayfront Health
Wells Fargo
Want to give the non electronic way?
Call 941-484-4811 or
E-mail us office@uwssc.com