Our United Way
United Way of South Sarasota County Mission
United Way of South Sarasota County improves lives by mobilizing the caring power of the collective communities of: Venice, Englewood, North Port, Laurel, Nokomis, and Osprey to fund local programs that help fight for healthcare, education, and financial stability for members of our community.
Vision
A community united where all residents have equal opportunities for success.
Community Impact
The modern United Way of South Sarasota County (UWSSC) provides leadership in creating innovative strategies that address the needs of our community, and through impact initiatives and community collaborations we jump start solutions to those needs in the following areas:
Health & Well Being of Adults and Children with Special Needs

Strengthening Individuals, Families & Children

Crisis Intervention for Children & Adults

Assisting the Elderly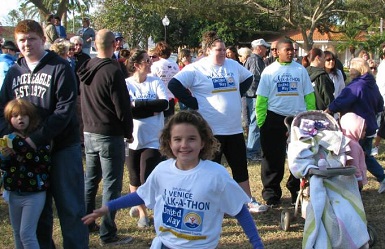 United Way in the Community
A Community Fund for our neighbors in need in Osprey, Laurel, Nokomis, Venice, Englewood and North Port.
Our 27 funded South County agencies offer 36 human service programs to help prevent children, families and seniors from being homeless, isolated and abused.
Your contributions support our Community Impact Programs and our Community Investment Partnerships
United Way's goal is to help create long-lasting changes and partnerships, by addressing the underlying causes of problems that affect families, children, seniors and individuals from reaching their full potential. United Way's believe that everyone deserves the same opportunities to succeed in life.
Values
Values are the fundamental beliefs that help guide our organization.
Integrity
With transparency our actions will always support our mission.
Stewardship
The careful and responsible management of donor funds, volunteer time, and resources.
Diversity, Equity & Inclusion
Making diversity, equity, and inclusion central to our mission, increases philanthropy and has greater impact.
Innovation
Continual development of creative strategies that will adapt to the changing needs of our community.
Collaborations
Applying trust, respect, willingness, empowerment, and effective communication in building relationships with our community partner and business community to make a greater impact.