VOLUNTEER
Love your community?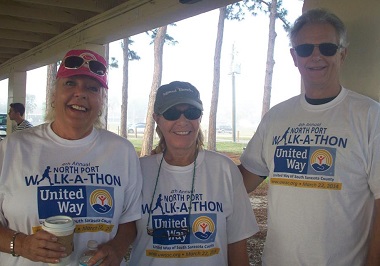 Why not consider joining UWSSC as a volunteer member of our Community Impact/ Allocations (CIA) Panel Committee?
Our Board of Directors and staff considers this process to be one of our most important community functions and values, because it demonstrates our community committment to safeguarding our investments of your wonderful donations. Every year we thoroughly "vet" each agency who applies for program funding for that programs' financial stability and community impact. Our funds are raised within South County and thus stay in South County for the most pressing recognized needs. That is why it is our policy to involve those who live here in South Sarasota County as advocates, donors and volunteers.
When you volunteer on the CIA committee you become part of a panel, lead by UWSSC Board members that reads and reviews several agency program applications. Then a site visit is arranged which allows you to interview the staff and see the program first hand. After that you will gather again with your panel and deliberate on the amount being asked for and how that program is benefitting South County residents.
You and your fellow CIA members choose the dates and times you will work, usually between in the months of May and June, because the full Board of Directors then makes thier final funding decisions at our July Board Meeting.
Below is the volunteer form you may fill out and email back.
Become part of the solution regarding our communities needs and join our CIA panels. You and your community will be happy you did!
"I want to be a Community Impact/ Allocation (CIA) Volunteer"
For further information regarding the above and for other opportunities please contact Office Manager at 484-4811 or e-mail office@uwssc.com