News
Sheriff's Office announces partnership 'to support landlords and tenants facing eviction'
For Some, Hurricane Ian Still Isn't Over
Sarasota starts eviction intervention program
FOR IMMEDIATE RELEASE
7/10/2023
The Sarasota County Sheriff's Office (SCSO) is excited to announce a new partnership to support landlords and tenants facing an eviction crisis.
SCSO has joined forces with the United Way of South Sarasota County (UWSSC) to establish a program aimed at mitigating the effects of residential evictions, which may result in homelessness of the tenant. Every day our deputies encounter tenants with no alternative housing options who are also grappling with health-related concerns, financial issues, or hurricane recovery. These tenants include vulnerable community members such as families with children, veterans, and the elderly.
SCSO deputies will identify and engage with those experiencing eviction and guide them to a UWSSC case manager who will review the status of their eviction and deploy a plan of action for assistance or referral. According to Barbara Cruz, CEO of United Way of South Sarasota County, "This program is critical for our community because it aids in mitigating evictions which can lead to homelessness. Our agency witnessed first-hand how the 'perfect storm' impacted our community. Covid, rising inflation, and Hurricane Ian combined laid the foundation for the increasing number of evictions and homelessness".
To increase awareness for this joint effort, the sheriff's office has begun placing informational door hangers at the residences where tenants face potential eviction. These door hangers provide tenants with the contact information for the UWSSC so they can engage with the agency as quickly as possible. Additionally, our deputies are making every effort to personally reach out to tenants before serving a final eviction notice to determine if UWSSC can assist them.
While this collaboration aims to benefit landlords and tenants across Sarasota County, it also serves as a vital resource for our deputies responsible for evictions, enabling them to assist more effectively those who may find themselves in unique situations and are uncertain about their next steps.

FOR IMMEDIATE RELEASE
06/20/2023
Case Management Support Through United Way of South Sarasota County Expands Its Services
United Way of South Sarasota County is expanding its case management support program to better serve those who have been affected by Hurricane Ian and are searching for support and assistance. More than $4,616,290 is needed to help financially, and more than 440 residents living in our service area still need help with community resources and referrals.
Direct case management will continue throughout the year thanks to funding from Charles & Margery Barancik Foundation. This expansion gives residents a place to find solutions and assistance for those who still feel the effects of a natural disaster and can benefit from a long-term recovery program.
The Intake Specialist will refer the client to one or more of our partners, including the UWSSC Case Managers, for comprehensive disaster case management, monitoring progress, and identifying community resources.
Individuals and families struggled to make ends meet before COVID-19, record inflation, and the devastation of Hurricane Ian; 38,497 already lived below the poverty line, and Sarasota County residents represented approximately 8% of the nation's unemployed and over 9% of our nations homeless. Hurricane Ian has exacerbated those numbers, and the need for aid in the areas of housing, utilities, food, fuel, mental health, etc. has increased 100% just for immediate needs.
Barbara Cruz, President and CEO of United Way of South Sarasota County, said, "People are getting real time help through case management assistance. Through the expansion of our offices and services, we can help people directly in our community. By focusing on meeting the immediate needs of a family or an individual, we help lead them to a more stable future. We are here to strengthen our community and support our residents in having an equal opportunity for success."
"Every person should be able to access resources after a disaster," commented Teri A Hansen, President | CEO of Barancik Foundation. "United Way of South Sarasota County has done a great job uniting community and area organizations to provide solutions and preventive measures for future disasters."
For more than 55 years, United Way of South Sarasota's goal has been to help create long-lasting changes and partnerships by addressing the underlying causes of problems that affect low-income families, children, seniors, and individuals from reaching their full potential. We believe that everyone deserves the same opportunities to succeed in life.
In addition, the mission of the Long-Term Recovery and Resiliency Program of UWSSC works to strengthen area-wide disaster coordination within Sarasota County by fostering efficient and streamlined service delivery to people affected by disaster while eliminating unnecessary duplication of effort through the four phases of disaster: preparation, response, recovery, and mitigation.
To learn more about the long-term recovery and resilience program, contact 941-484-4811 or visit www.uwssc.org.
About Charles & Margery Barancik Foundation
The Charles and Margery Barancik family has long believed in the power of philanthropy to shape our world and enrich the lives of all people. It was the expression of this belief that led them in 2014 to establish Charles & Margery Barancik Foundation—a private, family foundation located in Sarasota, Florida. Barancik Foundation creates initiatives and awards grants in Sarasota and beyond in the areas of education, humanitarian causes, arts and culture, the environment, and medical research. For more information, visit www.barancikfoundation.org.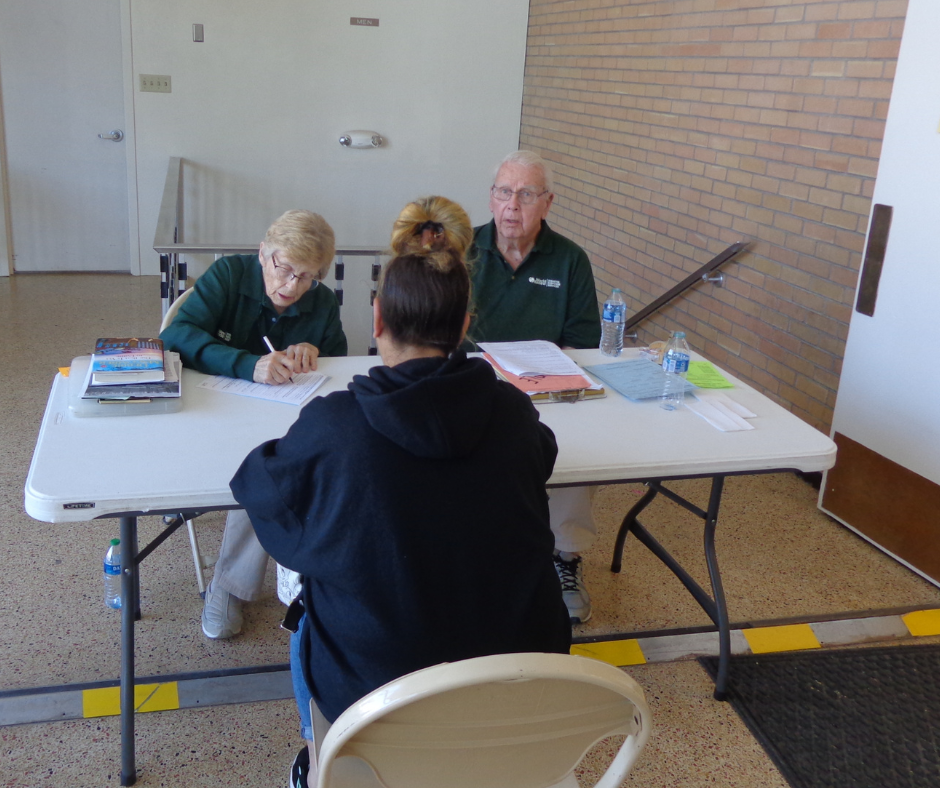 03/25/2020
FOR IMMEDIATE RELEASE
COVID-19 RECOVERY AND RELIEF FUND LAUNCHED BY UNITED WAY OF SOUTH SARASOTA COUNTY
With the World Health Organization recently declaring the Coronavirus (COVID-19) a pandemic, United Way of South Sarasota County board of directors has launched a South Sarasota County COVID-19 Recovery & Relief Fund.
This fund will provide financial resources for individuals and families in Venice, North Port, Englewood, Nokomis, Laurel and Osprey who are disproportionately impacted by coronavirus and the economic consequences of this outbreak. Contributions to this fund are designed to fill the gaps arising from this pandemic and to address aspects of the outbreak as efficiently as possible.
United Way plays a unique role in convening conversations for open dialogue across sectors and to coordinate efforts addressing community needs. As a result, United Way is establishing a South Sarasota County Coronavirus Fund Distribution Subcommittee which will hold fiscal responsibility for the fund.
"With recent news of the mandated school closures statewide, we are accelerating our efforts. Our goal of this fund is to support the immediate needs of the economically vulnerable populations in South Sarasota County," said Barbara Cruz, President/CEO of United Way of South Sarasota County. "Any contribution, small or large, is immensely appreciated and unites our community for the greater good."
To donate to this fund, visit www.uwssc.org . Checks can be mailed to United Way of South Sarasota County at 157 S. Havana Road, Venice, FL 34292.
For questions regarding the United Way of South Sarasota County's Coronavirus Recovery and Relief Fund, contact Barbara Cruz by calling 941-484-4811 or emailing barbara@uwssc.com.
For other resources regarding COVID-19 visit our Resource page at www.uwssc.org, or call 2-1-1. Direct any immediate questions regarding COVID-19 to our local public health department COVID19 call center at 1-866-779-6121 or email covid-19@flhealth.gov.
###
Publix Supermarket Charities cannot be beat for caring about its communities!!!
They match their own associates giving to show their committment to their neighbors !! Thank you is not enough!
This year alone Publix Charities gave $218,000 to match thier associates giving of $299,000 in 2017! This is just amazing for our community's children, families, seniors and veterans in need!
Shop Publix, where shopping makes a difference!!!!