Women United® Membership
MEMBERSHIP
"FROM C.A.R.E.S. to Caring"

Women United® is 70,000 strong worldwide. Women United® identifies the true needs of the communities that they serve. The current focus in South Sarasota County for fundraising efforts is:

EVICTION PREVENTION and MITIGATING HOMELESSNESS
for our A.L.I.C.E. (Asset Limited Income Constrained Employed)
population here in South Sarasota County

If you want to make an impact, UNITE with us! Women United® mobilizes the caring power of communities by targeting the most pressing current issues in their county. Presently, Eviction Prevention and subsequent Homelessness Mitigation is the primary focus for our group!
| | | |
| --- | --- | --- |
| | 3 STEPS TO JOIN US! | |
Helping is as easy as 1, 2, 3.
Step 1. SIMPLE APPLICATION SHORT FORM SUBMISSION

Member Application - click here - PDF & PRINT

Step 2. DUES
- click here - $500 (Leadership Council Level) or
QUARTERLY - $125 | Monthly Dues - $50 for 10 months recurring

- click here - $250 (Impact Member Level) annual dues or
QUARTERLY - $62.50 | Monthly Dues - $25 for 10 months recurring
*application has information on both levels of commitment.


(OR - 2 additional payment options for both levels of commitment:)
QUARTERLY - $125 / 62.50 | Monthly Dues - $50 / $25 for 10 months recurring


Step 3. Set your tentative micro-event date! jjohnson@uwssc.org - Jaiden Johnson for scheduling and turnkey micro-event themes! We handle your invites, ticket donations and event details!



WHAT DOES MEMBERSHIP REALLY ENTAIL?

Ideal for busy community members.
Maximum Impact, less time commitment than one might expect.
Attend at least 2 of our quarterly general membership meeting celebrations, inductions for new members with Women United®, United Way of South Sarasota County. We have only 4 general meetings per year. Once each season of the year.

You may get involved in a focused impact committee which interests you, but need not in order to be counted as an active member in good standing.

Make an individual contribution of $500 member dues annually to Women United®. Payable monthly if desired or needed.
If inspired, make an annual financial contribution according to personal means.
Inspire friends/associates who might be prospective members, donors, board members, or committee members for our Women United® group.
Represent UWSSC Women United® within our community by sharing about the group when inspired.
If inspired, be photographed as a member of Women United® member speaking at your own religious, professional associations and/or service groups to go out on our social media.
Participate in Women United® fundraising activity through having at least one "micro event" raising a minimum of $1,000. (see section below.)
FAQ: What's a micro-fundraising event and what are the Women United® group's turnkey options and event templates!
______________________________________________________________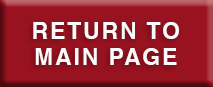 Women United® mobilizes the caring power of our local communities by:
Understanding the Communities We Serve | Engaging the Community in Solving Relevant Issues