A MAD HATTER EVENT FOR ALICE
The health and safety of our community is a priority of UWSSC. Due to the uncertainty of COVID-19, we feel it is in the best interest of our community to postpone our ALICE event on March 20 and our Community Walk on April 4 until further notice.
Please know that we are so grateful for your support. Further notices will be shared as they are available.
Postponed
Mad Hatter Benefit for Alice
March 20, 2020
Postponed
14th Annual Community Walk
April 4, 2020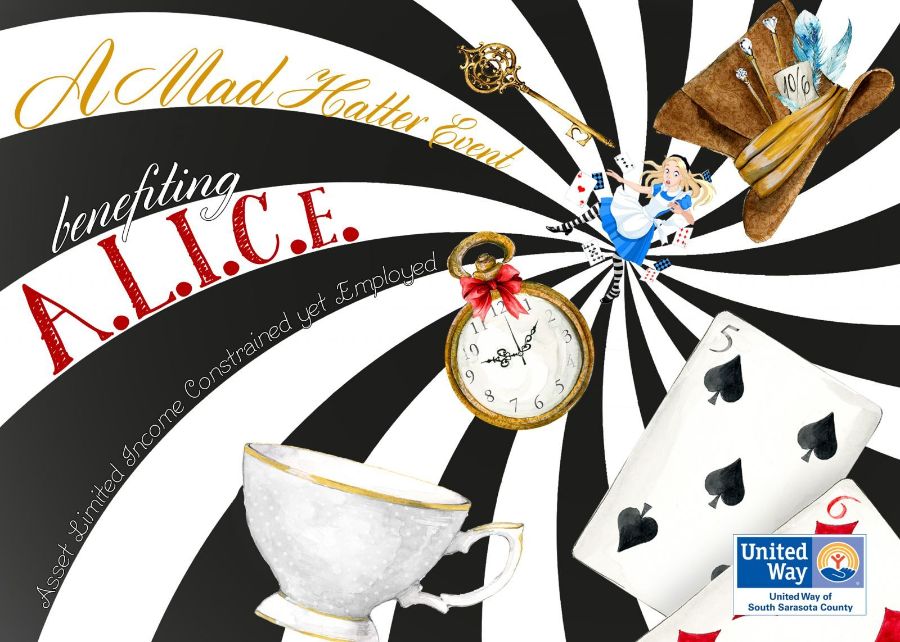 Luncheon & Fashion Show Benefiting ALICE
Asset Limited, Income Constrained yet Employed
Friday, March 20, 2020
Plantation Golf and Country Club
500 Rockley Blvd, Venice, FL • 11:00 AM to 1:30 PM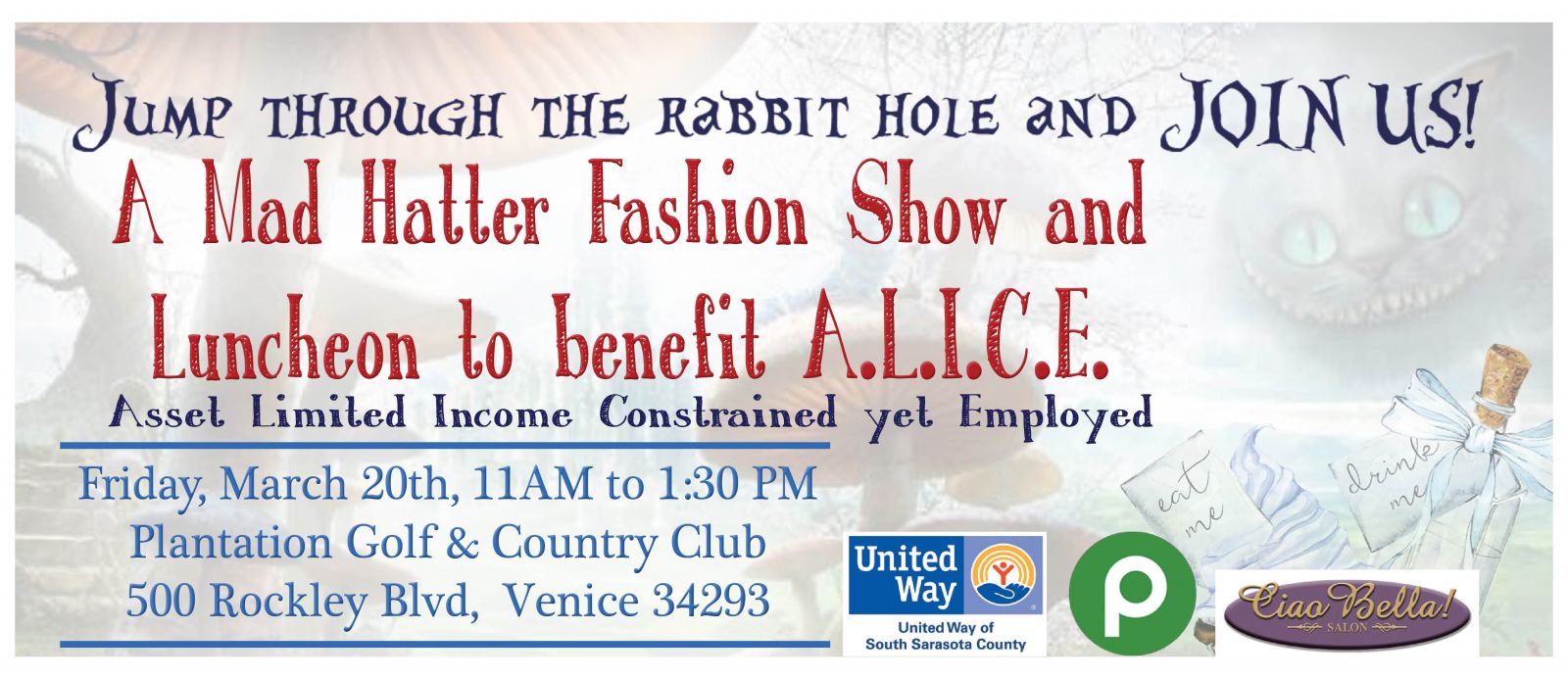 2020 Sponsorship Opportunities
These levels will include marketing as outlined below.
PLATINUM SPONSOR - $2,500
Introduction at event
Exclusive sponsorship - none in same business category
Eight luncheon tickets
Logo prominently placed in the event program and inclusion in all remaining event marketing materials, social media and e-blasts
Table signage at the event
Logo prominently placed on our event page on our website
Two company banners displayed at the event
DIAMOND SPONSOR - $1,500
Introduction at event
Exclusive sponsorship - none in same business category
Six luncheon tickets
Logo placed in the event program and inclusion in all remaining event marketing materials, social media and e-blasts
RUBY SPONSOR - $500
Verbal recognition at event
Four luncheon tickets
Program listing and inclusion in event marketing materials
Table signage at the event
TABLE SPONSOR - $300
INDIVIDUAL TICKET - $60
To download the full Sponsorship Kit, click here
We're looking for unique and exciting raffle items for our for Mad Hatter Fashion Show and Luncheon

Please respond before March 6, 2020, to ensure your sponsorship recognition is included in all remaining event marketing materials, social media and e-blasts.
To RSVP for the event, or for more information on sponsorships, contact Gwen Schafer, Office Administrator at office@uwssc.com or 941-484-4811.
United Way of South Sarasota County is a 501 (c) (3) non-profit agency. Sponsorships and donations are tax deductible to the fullest extent allowable by law. The tax treatment of corporate sponsorship contributions should be discussed with your tax professional or legal advisor. UWSSC Federal ID number is 59-1100846.
Community Impact Facts from 2018-2019
EDUCATIONAL PROGRAMS – GAVE 13,536 RESIDENTS: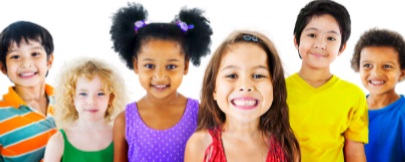 The opportunity to attend preschool, after school care programs and summer programs so their parents can continue to work and knowing their children are safe, getting homework help, and making friends for a sense of belonging and community.
A chance to participate in day programs with focus and purpose, get literacy help, respite services and clinical supports to start generating lasting solutions from isolation, to develop lifelong strategies for a better opportunities in life .
HEALTH PROGRAMS- ALLOWED 40,925 CITIZENS:
To get needed food, hygiene products, medicine, counseling and access to health and dental clinics, when they could not afford them. Allowing them to flourish by promoting less risky behaviors and healthier lifestyles.
To help support and protect abused and neglected children, our frail seniors in need who are home bound or unable to cook themselves. Closing the ranks on isolation, abuse and scam artistry that affect many of at-risk our neighbors.
To assess information and referral hotlines that connect citizens with area resources that can improve their quality of life. Our community thrives when all of our neighbors have access to updated resources that can lead them to a better quality of life and affordable care.
Our adults and children with special needs received necessary psychological, health and personal safety assessments so they could have access to special training along with mentorship programs that improve, strengthen and empower their lives for the better increasing their opportunities to thrive and succeed with less stigma.
INCOME STABILITY PROGRAMS – ASSISTED 3,774 INDIVIDUALS:
With the help of our partner agencies we helped provide legal advice, foreclosure help, scam alerts, free tax assistance and social services resources that improved their financial stability and independence with programs that stimulated their financial futures.
Gain access to program aids and client service referrals that give a hand up during a short term crisis or natural disaster, which allows them the time to establish a better plan. With a social service specialist helps lead them to utility resolutions and other helpful financial resources, preventing them from becoming homeless.
United Way of South Sarasota County Funded Programs Community Impact Facts from 2018-2019
58,235 lives impacted by investing in Venice, Osprey, Laurel, Nokomis, Englewood and North Port Communities.