CROWDFUNDING for COVID-19 Local Relief Fund

3's a Crowd
CROWDFUNDING for COVID-19 Local Relief Fund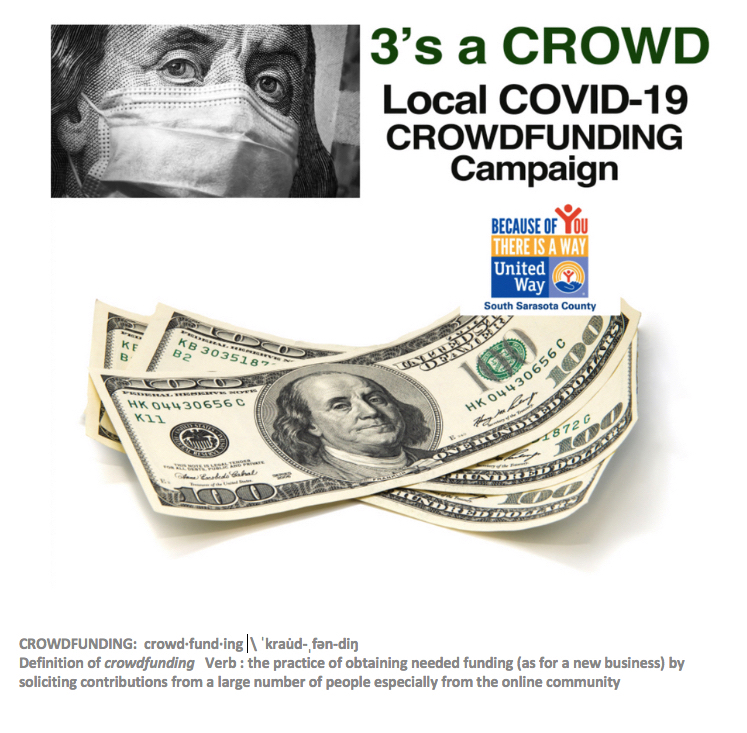 We are challenging individuals to donate $30 and
local businesses to donate $300 - $3,000 to our LOCAL COVID-19 RESPONSE, RECOVERY, and RELIEF FUND.
All funds raised stay in South County
(Venice, Nokomis, North Port, Englewood, Osprey, Laurel)

Our COVID-19 Fund will support South County residents who are struggling in the economic fallout from the pandemic.
Individuals and families who are experiending financial hardship may apply by calling 2-1-1!

We ask that you join us in our efforts and make a donation today.
Preference is given to but not limited to our A.L.I.C.E. population in Venice, Nokomis, North Port, Englewood, Osprey, Laurel