The health and safety of our community is a priority of UWSSC. Due to the uncertainty of COVID-19, we feel it is in the best interest of our community to postpone our ALICE event on March 20 and our Community Walk on April 4 until further notice.
Please know that we are so grateful for your support. Further noticed will be shared as they are available.
Postponed
Mad Hatter Benefit for Alice
March 20, 2020
Postponed
14th Annual Community Walk
April 4, 2020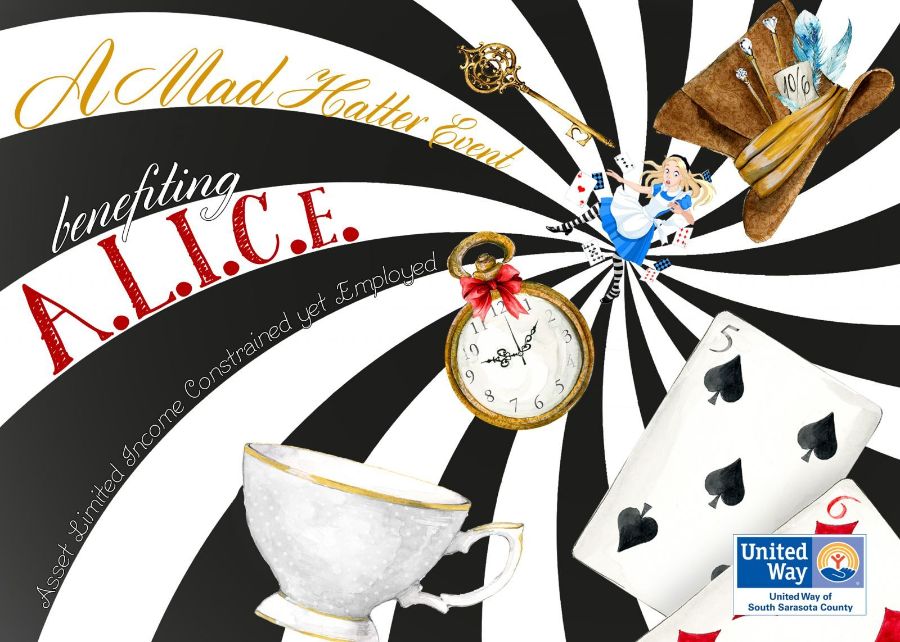 A Mad Hatter Fashion Show and Luncheon Event
Luncheon & Fashion Show Benefiting ALICE
Asset Limited, Income Constrained yet Employed
Friday, March 20, 2020
Plantation Golf and Country Club
500 Rockley Blvd, Venice, FL
11:00 AM to 1:30 PM
Read More...