DONATE
COVID-19 HELP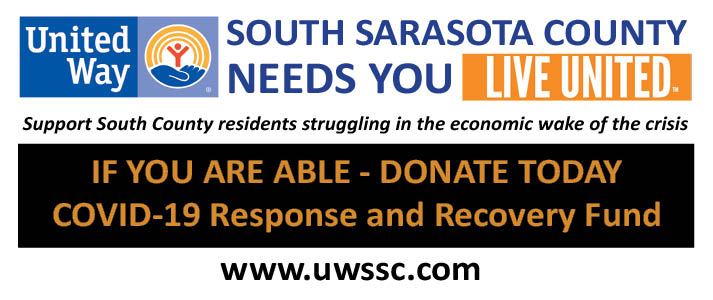 BECOME A COVID-19
"FOLLOW US" Social Media campaign

GIVEAWAY PARTNER


(stay tuned for details)
or
3's a CROWD - CROWDFUNDING SUPPORTER!
(stay tuned for details)



Like our South County Community has always done in times of crisis, we can again rise to the challenge, supporting the most vulnerable among us.
As events are cancelled, sales plummet, and businesses shutter, South County residents face sudden economic challenges. Workers are losing wages and tips. Kids are missing school lunches. Parents must choose between expensive day care or skipping work.

For more than 55 years, United Way of South Sarasota County has stepped up when the community needs us. Now, we recognize a looming crisis, growing alongside the one in health care. We expect community resources to be inundated and calls for help are already pouring into 211.
That's why UWSSC has created the COVID-19 Fund, to shore up emergency-relief programs, and other community resources that will be strained in the coming weeks and months.
Our COVID-19 Fund will support South County residents who are struggling in the economic fallout from the pandemic. We ask that you join us in our efforts and make a donation today.
All funds raised stay in South County
(Venice, Nokomis, North Port, Englewood, Osprey, Laurel)
ADVOCATE
Share relevant content with our community from our social media channels: Facebook, Twitter and Instagram.
EDUCATE
Educate our community on how to connect with vital resources by calling 211.
211 is a service that connects thousands of Sarasota County residents to help every year.
Need help? Call 211 and our team of compassionate, highly trained specialists will connect you with the best services available in Sarasota County.
Visit
https://211.gs-humanservices.org/ to connect with a specialist online.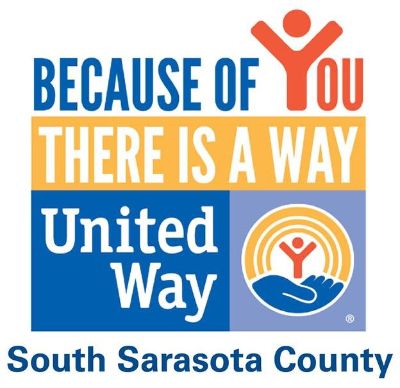 ---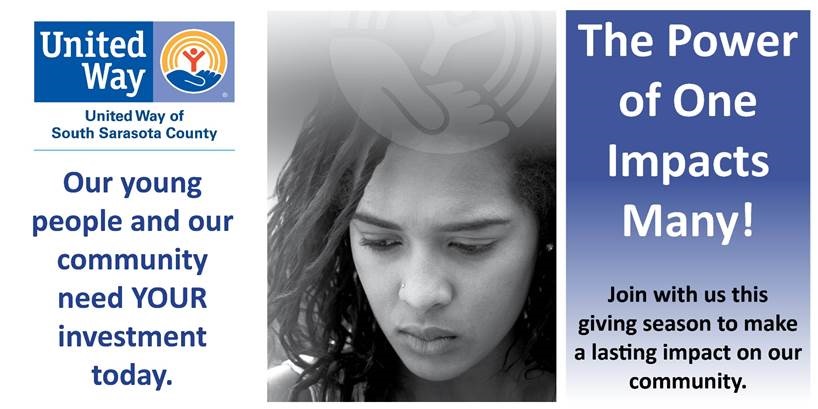 It's a very different world for young people these days. There are many social issues facing our kids and grandkids that other generations didn't even have to think about.
Together, through the power of collective giving, we can be the champions that every child deserves. Your gift today, combined with the strength of our partner agencies, will support the implementation of solutions that can help:
End bullying and violence in schools.

Support students who are working through mental health-related issues.

Develop strategies to cope with 24-hour social networking pressure.
The explosion of social media and rapid increase of new technologies has entirely altered the way that our kids, grandkids and the youth of today communicate, learn, and receive information. While some of these changes have positive effects, they have also led to new problems among our youth.
Here at United Way of South Sarasota County, and with our partner agencies, we want to help develop strategies that can help. Every child needs programs that build their self-confidence and resilience. They need teachers, mentors, and friends who understand the power of relationships and how those connections can ground them as they learn and develop in this new era.
UWSSC is still working closely with our partner agencies to ensure basic needs-like education, health, and financial stability-are always being met in our community. But this giving season we are highlighting the growing need to support youth services, and we are counting on your support.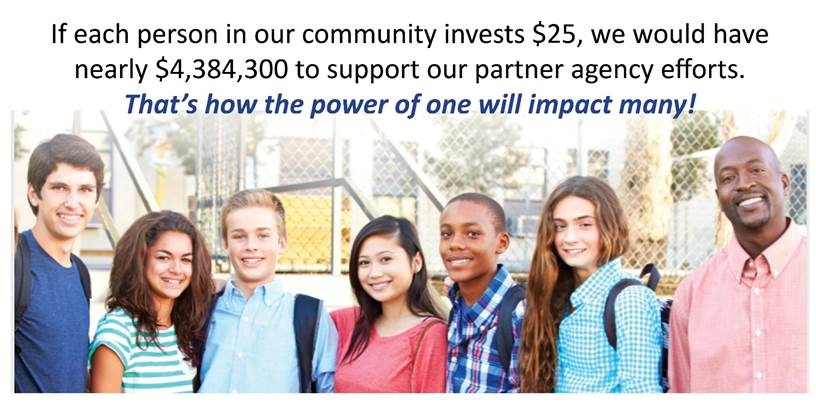 Thank you for considering a gift to UWSSC to support youth programs and the many other important community programs we fund.